Alexander Pope's Underworld - Professor Judith Hawley - Academic Enrichment Programme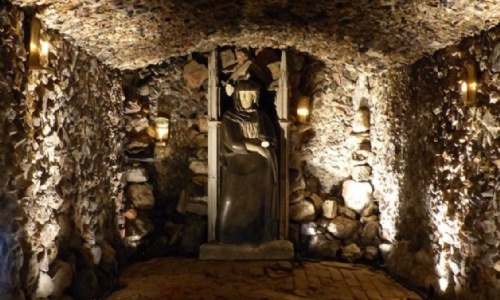 On Thursday we welcomed Professor Judith Hawley and the BBC to Radnor House to celebrate the 300th anniversary of Alexander Pope moving to Twickenham.
The focus of the talk was Pope's Grotto which lies beneath the school, the last remaining section of the Thames-side villa the poet built back in 1719.
Pupils first listened to Professor Hawley, an expert in 18th-century literature, describe what the grotto may have meant to Pope. The audience were then led down to the grotto to have an expert, guided tour of the space where Pope would have used to write, entertain, and unwind, far away from the bustle and clamour of London.
It was wonderful to see pupils from Year 7 to Upper Sixth in the audience and experiencing anew the wonders of the space beneath the school.
The BBC were on hand to get reactions from some of Radnor's pupils as well as the insights of both Professor Hawley and Robert, a trustee of Pope's Grotto.
In all, the event was a timely reminder of Pope's importance and his continued influence on us today.