Covid-19 (Coronavirus) Update 17th March 2020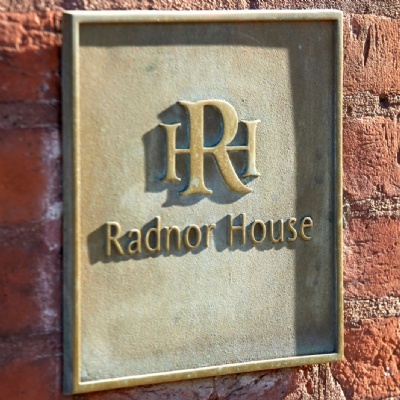 The COVID-19 (Coronavirus) situation is rapidly changing and, as a school, the health and well-being of our Radnor House community is our key priority. We will update the information on this page as often as possible, bearing in mind the rapidly changing nature of the situation.
Visiting Radnor House
All visits to the school are cancelled until further notice. This does not include parents or others who usually pick children up at the end of school.
We look forward to welcoming all visitors to Radnor House as soon as it is safe to do so and would like to thank you all in advance for your understanding during this time.
Pupils and Staff
As we have now moved into the government's 'delay phase', please note the following:
To protect our school community, we have cancelled all non-essential contact and all visitors, assemblies, evening events have been cancelled. From Wednesday 18th March, there will be no after school clubs; this includes the cancellation of rowing until further notice. The school coaches will be departing at 4:10pm.
The government have directed that:
If you have a continuous cough or/and a high temperature of 37.8°C or above, the advice from PHE is to stay at home and self-isolate for 7 days.

Anyone sharing the same house should self-isolate for 14 days.

Please see this link to the NHS guidelines for further information.

In the event that pupils or staff start to feel unwell at school, and/or start to present with flu-like symptoms including a fever, a cough, or difficulty breathing, they should make immediate contact with the School Nurse/Pastoral Administrator and self-isolate in the designated isolation room pending further instruction.
High Risk Individuals
We understand that there are pupils and family members who are immunosuppressed or considered high risk should they contract the virus. If your child or a member of your family is considered high risk, we would be supportive if you wish to keep your child at home. We would ask that you notify us if this is the case in order that work could be sent home where possible. However, in line with Mr Wideman's letter dated 16th March, please understand that our priority at present is to those pupils currently attending lessons and that we cannot therefore provide a full online learning programme for individuals at this stage.
Teaching and Learning
We are extremely grateful to our exceptional team of teachers and support staff who have worked tirelessly over the last few weeks to ensure that we can deliver a remote learning programme via Microsoft 365 and Schoology to facilitate distance learning for our pupils should the need arise in the event of an enforced closure.
Should the government advise that schools close, or if a member of staff or a pupil tests positive for Coronavirus, we will communicate to all parents, pupils and staff via email, text and, where relevant, web updates. The details regarding our remote learning policy for all pupils can be found on MySchoolPortal and, should we be required to close, those details will again be emailed with the communication of closure.