Eco-Club News - Earth Day 2023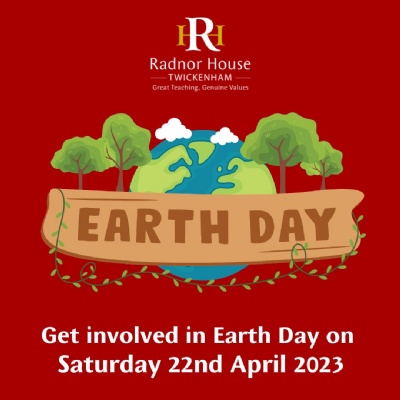 This year Earth Day falls on Saturday 22nd April. Please get involved and help to save and protect our planet! Here are some ideas and resources to help you:
Visit the Earth-day website to understand the issues facing the earth today and for ideas on how you can get involved.
There are more websites and social media pages with a host of ideas for you to try: The Young People's Trust, Wildlife Trust, Keep Britain Tidy and also BBC Bitesize offer a range of activities and information. You could download the Climate Game App, which teaches you different ways to reduce your carbon footprint. Using this app, every swim, cycle, run or walk, taken can contribute to planting trees, removing plastic from the ocean, or sequestering carbon from the atmosphere with one of our environmental partners.
Please do let the Eco-club know how you've been getting involved, we would love to know.