Hogwarts at Radnor House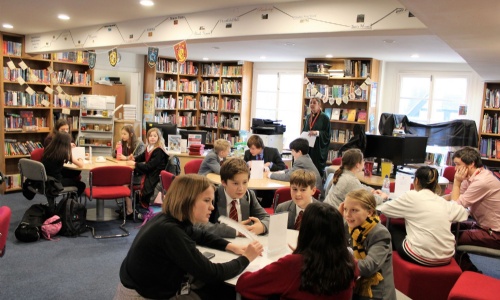 Last night, we joined hundreds of schools, libraries and bookshops around the country in celebrating national Harry Potter Book Night.
Five teams of pupils from Year 5 to Year 13, took on a team of teachers in an attempt to be crowned the champions of Harry Potter knowledge. Among strong suspicion of dark wizarding, the 'Hogwarts Staff Room' were beaten into second place by the 'In-quiz-itorial Squad'. There were some fabulous costumes worn and wands waved, with Miss McGonagall, aka Mrs Jennifer Rutherford, our school librarian, presiding over the evening. Lots of fun was had and great Potter knowledge was shown by all.