'How Educating and Empowering Women is a Game Changer for Solving Poverty'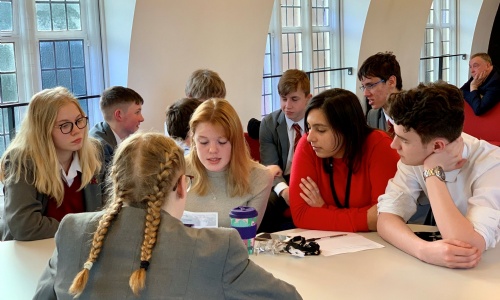 To coincide with International Women's Day, we were delighted to welcome Leanne McNulty from the charity 'Room to Read' to talk to a range of pupils from Y9-U6th in the latest instalment of the AEP
Room to Read is a charity that focuses primarily on girls' education and literacy in countries in Africa and parts of Asia. Leanne explained to the audience the transformative power, learning and empowering young women can have in these parts of the world.
The talk was especially relevant for our geography pupils, who were able to learn from Leanne's expertise about how the charity is helping reduce the development gap and they were able to participate in a thought-provoking critical thinking task.
It was a privilege to host Leanne and a timely reminder of the power of education to truly shape lives.