Junior School Trip back to The Romans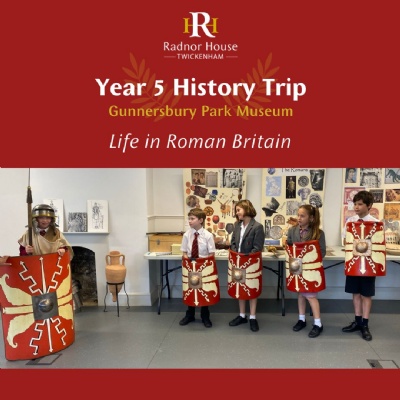 Today our Year 5 Pupils stepped out of Radnor House and into Roman Britain
On Thursday, our Year 5 pupils had a day out at Gunnersbury Park Museum, where they explored different aspects of everyday life in Roman Britain, from clothing to food and bathing, during a specially designed Roman workshop.
They got to meet Julius Caesar and Boudicca, became museum curators and explored Roman remains from over 2,000 years ago. There was also the chance to try on a toga or two. The workshop was well designed and pitched just right for our youngest pupils, who all enjoyed their trip, and who are looking forward to bringing their new knowledge into the classroom.
We are so impressed with how immersed Year 5 were on their History trip!