Junior School Virtual Author Visit - Emma Beswetherick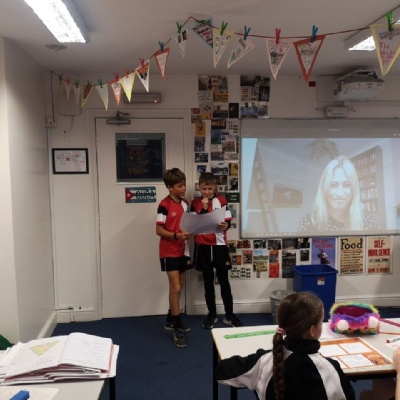 Our lucky Junior School pupils enjoyed a virtual author visit from Emma Beswetherick, author of the Playdate Adventure series.
She beamed into the Year 5 classroom, via Microsoft Teams, to lead a session about how to go about writing a book. She read a chapter to them all from her latest book, The North Pole Picnic, and answered questions such as how long does it take to write a book and where do you get your ideas from?
Our Year 5 pupils then spent some time planning their own ideas for a playdate adventure. Emma was so impressed with all their ideas. The children are looking forward to turning their ideas into their own stories over the next few weeks.
Year 6 spent time with Emma learning to develop setting and atmosphere in a piece of writing. They created some fantastic planning templates which they will use to create their own stories over the next week or two.