New Partnership with Teddington Cricket Club Announced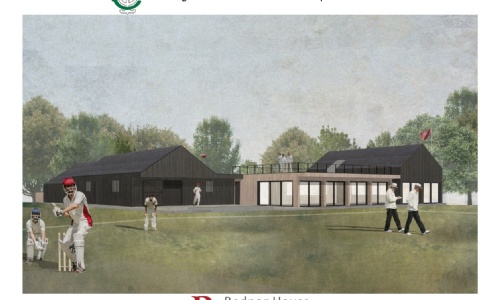 We are delighted to announce that Radnor House School has signed a new long-term partnership with Teddington Cricket Club as part of the development of TCC's extensive Bushy Park sports ground and the building of its new pavilion.
The school and the club have signed a 20-year agreement to share the playing fields and pavilion, creating an impressive sports facility to strengthen the existing programmes for the boys at the school and allow significant developments for girls' football and cricket within both the curriculum and our extensive co-curricular programmes. If you are not familiar with the location, there are football and rugby pitches through the winter months, and high-quality cricket nets and pitches in the summer.
This agreement comes in addition to our existing arrangements with St Mary's University, so we are retaining the use of their excellent facilities for athletics, girls' hockey and netball, as well as all the sporting opportunities that currently exist at school. It really is a win-win situation for everyone! The length of the agreement and the depth of the partnership mark the latest stage in the development of Radnor House and its growing maturity as an educational establishment.
The pavilion will become a focal point for the school's sporting community, with the indoor space available for additional activities such as dance and Pilates alongside a training area for our already successful rowing squads to use indoor ergos. It will also provide a superb venue for school events such as sports presentation evenings.
This is an exceptional and hugely exciting development in the borough for two forward-thinking and like-minded organisations to work in partnership, enhancing sporting opportunities for hundreds of children and gaining mutual benefits from a close working relationship. The current plan is that we will start to use the sports fields from September and we will have access to the new pavilion as soon as it is ready.
You can begin to gain an appreciation of the opportunities offered by the new pavilion by clicking here. We will provide further updates in due course, not least as the building project gets underway shortly; but I hope you can appreciate why we are very keen to make everyone aware of this fantastic development at the earliest opportunity.