Radnor House awarded School Mental Health Award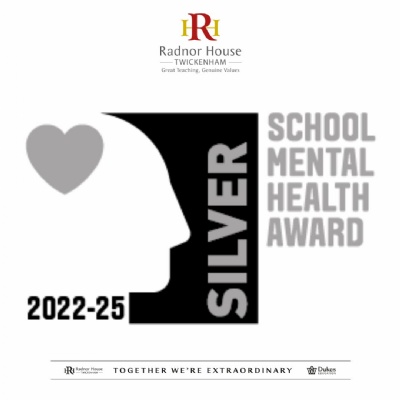 We have been awarded the Silver Award for the School Mental Health Award from the Carnegie Centre of Excellence for Mental Health in Schools, Leeds Beckett University in association with Minds Ahead.
The Mental Health Award for Schools builds on the link made by the DfE between positive mental health in schools and successful educational outcomes and provides a framework for educational institutions to evidence policies and initiatives that work towards improving emotional health and wellbeing for both staff and pupils.
The award looked at all the different aspects of the school from leadership, support for staff, and pupils, and work conducted with the local community and external agencies. The achievement validates all the outstanding work that has been done by every member of our school community not just over the last year but in all the years building up to create the school culture and setting that we have today. With this being our first year in the award, Silver Status is the highest we could achieve with this valid for the next three years, but we can look to target the gold award anytime in the next three years and revalidate this by 2025 to keep it for another three years. A great project to continue with at Kneller Hall.