The Three Musketeers Workshop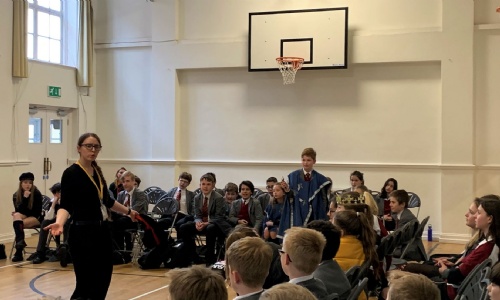 Year 8 pupils were delighted to welcome Bethany from The Freshwater Theatre Company to Radnor House last week.
Bethany from the Freshwater Theatre Company delivered an interactive theatrical workshop for our Year 8 pupils. They thoroughly enjoyed joining in a lively performance of Les Trois Mousquetaires, helping them to learn about French history and culture as well as the language!