Mark Davies - Chair of British Rowing, in conversation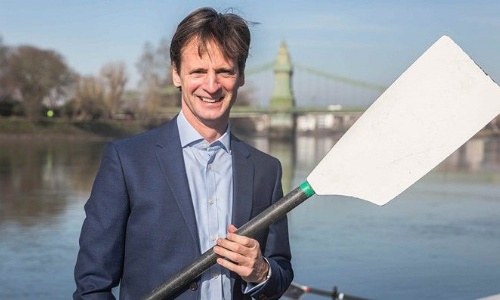 We were delighted to welcome Mark Davies - Chair of British Rowing, who was in conversation with Mr Oliver Wheatley in front of an enthusiastic crowd of Radnor rowers as part of our Academic Enrichment Programme.
Mark began by explaining his unusual career route, entertaining the crowd with stories about how he tried, with varying degrees of success, to balance banking with working for BBC Sport and writing about cricket for the Daily Telegraph.
He then spoke about his current role with British Rowing, the challenges the sport faces in terms of addressing its elitist image, the narrowest margins that determine how much funding GB Rowing gets and why he believes broadening the sport's appeal can help address the three key problems facing our country at the moment: mental health issues, obesity and youth self-discipline.
It was great to see such a strong turnout from our rowers and for them to hear from such a passionate advocate for the sport.