It Probably Isn't Coming Home – Part Two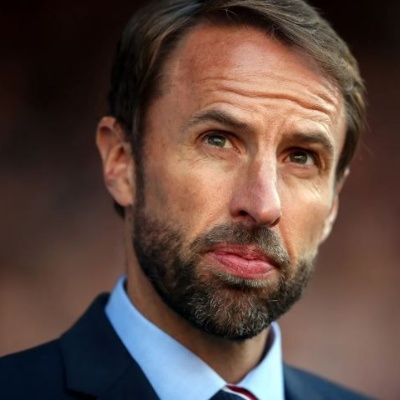 Last week, my rambling journey of World Cup recollections took me to the semi-final defeat to West Germany in 1990, and this week will bring us up to date as we await Sunday's match last sixteen match with Senegal. Success there will probably set up a quarter-final match with France, which feels like it might be the end of the journey, but let's not get too far ahead of ourselves yet.
I have been able to write quite a lot in the last couple of weeks without the need to check the facts, often because the occasions have been so strongly etched into my memory that I can remember exactly where I was and what I was feeling at the time. However, I have needed to check several times that my recollections are at least grounded in reality, with the qualifying competition for the 1994 finals in the USA a case in point.
I remembered that the Dutch, and in particular Ronald Koeman, were England's nemesis, and that the failure of the team to qualify brought an end to Graham Taylor's time in charge. 'Do I not like that?' became a new phrase in the lexicon and was the title of a documentary about the qualifiers, which saw Taylor berating the fourth official after the referee failed to send Koeman off, and then asking the linesman to thank his colleague for getting him the sack after Koeman scored.
However, I had completely forgotten that it was Norway who topped the group and England finished a dismal third, summed up in their final match by conceding a goal to San Marino in the first minute before going on to win 7-1. My memory of the finals that year starts and finishes with two missed penalties, the first from Diana Ross during the opening ceremony and the second from Roberto Baggio as the last kick in the final as Brazil won their fourth title in another penalty shoot-out after an uninspiring goalless draw.
After yet another emotional rollercoaster ride through the European Championships in 1996, England arrived in France in 1998 without Paul Gascoigne, who had fallen out with the manager, Glenn Hoddle, but with a young David Beckham and Michael Owen offering the hope of better fortunes. It was not to be. Beckham was sent off in the last sixteen match against Argentina, subsequently undergoing a completely unjustified national vilification until people realised he was too good a player to treat like that. Michael Owen's wonder goal gave hope, Sol Campbell's disallowed header brought outrage and, again, penalties proved our downfall.
As regular blog readers will know, I am always happy to recommend books I have enjoyed, but I am equally happy to offer advice to people about what not to read. Alongside 'Murder on the Orient Express', with its utterly implausible ending, and 'The Da Vinci Code', with its utterly implausible everything, I offer 'Glenn Hoddle – My 1998 World Cup Story' as perhaps the worst book I have ever read. From what I recall, Hoddle had absolutely nothing to offer by way of tactical insight and his approach to the tournament seemed to be to tell the players to go out and enjoy themselves. If I had known that was all you needed to do, I would have applied for the job myself – no wonder it all ended in more tears.
At least there were no penalties in 2002, but it still ended badly as Ronaldinho's free kick looped over the otherwise reliable David Seaman to knock England out in the quarter-finals. The highlight of the group stage was David Beckham's redemption as he scored from the penalty spot against Argentina.
I have two other clear memories of that year's tournament. The first is of my nearly-one-year-old daughter sitting in her high chair as a group of us watched one of the matches. The time difference to Japan and Korea meant that some of the games happened at breakfast time here. It was a boarding school, so we usually offered our house accommodation, along with a bacon roll or two, as a good venue. When England scored their first goal against Denmark in the last sixteen, the room erupted with cheers, only for Isabel to burst into tears at the shock and fright of her first collective football experience.
For the quarter-final against Brazil, the powers that be in the school decreed that pupils and staff could watch the ninety minutes, but if it went to 'overtime', as the American deputy head called it, everyone had to go to class as if nothing had happened. Fortunately for all concerned, because goodness only knows what chaos might have ensued, England lost in normal time and lessons could continue uninterrupted, albeit with very little except football being discussed for most of the day.
It was now Portugal who became England's tormentor-in-chief, and specifically of course Cristiano Ronaldo. Beaten on penalties in the quarter-finals of the Euros in 2004 after Wayne Rooney broke a metatarsal, history pretty much repeated itself in 2006, though this time with Rooney being sent off, Ronaldo winking at his teammates in the aftermath, and another penalty shoot-out defeat.
Although I have never found the time or the inclination to watch it again, I have a memory of the semi-final between Germany and Italy as being one of the best games of football I have ever watched. Two late Italian goals finally broke the deadlock in extra-time, but my recollections focus on the quality of the passing, the relentless energy of the players, the strength of both defences and the exuberance of the winning team at the end. Italy went on to beat France on penalties in the final after Zinedine Zidane was sent off for his headbutt on Marco Materazzi.
During their 7-0 demolition of Costa Rica in the first week of this year's tournament, the match commentator made the point that Spain won the competition in South Africa in 2010 by scoring only eight goals in the whole tournament – four in the group stages and then only four more in four knockout rounds, each of which, including the final, they won 1-0. It may not have been very entertaining but you have to admire a team that played Portugal, Paraguay, Germany and The Netherlands without conceding a goal.
England made a pig's ear of their group matches, with Rob Green's goalkeeping error in the opening match against the USA setting the tone for a poor tournament, which ended in a 4-1 defeat to Germany in the last sixteen. Frank Lampard's shot during the match was clearly over the line, but we would be deluding ourselves if we thought it would have made a difference. The defence looked more like a Sunday pub team than international players and it was too easy to blame the manager, Fabio Capello, for his tactics and for the exclusion of the WAGs.
Things reached a new low in 2014, when defeats to Uruguay and Italy and goalless draw with Costa Rica left England finishing bottom of the group and heading home even earlier than usual. I rather lost interest after that, though the competition is most likely to be remembered for Germany's 7-1 demolition of Brazil in the semi-finals.
And so to 2018, where another stuttering performance early on gave way to something genuinely exciting for a few short days as England actually managed to win a penalty shoot-out against Colombia, before defeating Sweden quite comfortably to reach the semi-finals for the first time in twenty-eight years. Kieran Trippier's early free kick raised our hopes once more, but it became increasingly clear as the game went on that Croatia were too good for us, had too much skill and too much tactical awareness. It was the night of my first end-of-year staff party at Radnor House, so there was a genuinely collective sense of disappointment – at the match result, not me, I hasten to add. The DJ played R.E.M.'s 'Everybody Hurts' and the countdown started to 2022.
One of the sources I used to check I had got my facts right, because some of us still care about such things, talked about 'The Pantheon of English Heartaches', which I thought had an eloquence about it. A pantheon is a temple dedicated to all the gods, which somehow reminded me of Pandora's box, which was actually a large jar that contained all the miseries and troubles of mankind. When all hell had been let loose, all that remained was hope, which seems to sum up the last fifty-six years of following England's footballers – so basically my entire life – as well as anything else. Enjoy, if you can, the match on Sunday!