A Breath of Fresh Air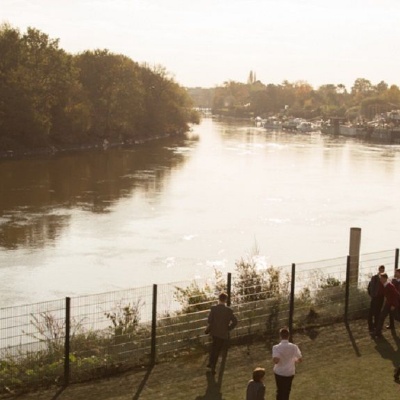 Among the best feedback I've heard since I joined Radnor House is that we are providing a breath of fresh air in our approach to pupil recruitment this year. From the talks I have given at open mornings and tours to the way our staff and pupils have treated our visitors in recent weeks, we have received many positive comments about our refreshing attitude.
It has been a learning curve for me to understand a different catchment area and marketing strategy. My previous school was largely non-selective, in a part of the country significantly affected by the economic vagaries of the downturn and then the Brexit vote, and where we consequently faced very different admissions challenges. At Radnor, we are currently trying to whittle down over two hundred candidates to the forty or so we need to create a well-balanced cohort to join the Senior School in September. Scripts have been marked and moderated, reports and references read and interviews undertaken. It's been a busy time.

However, our challenges are nothing compared to those faced by many of the children we have met. For example, it has been clear that some are sitting for many schools, to the point where one or two were struggling to remember which one we were when they came to us. But perhaps most concerning was the evidence of the coaching that has been going on. When a ten year old tells me that their favourite book is 'The Catcher in the Rye', I should probably be impressed, but somehow it just made me feel rather sad. When another said their favourite author was Charles Dickens, I felt compelled to ask if this was really the case. After a short pause, the truth emerged that Star Wars was a significantly more popular topic, after which we had a much more interesting discussion about which was the best of the films.
When Henry Ford was asked why he didn't do more market research before launching the Model T, his reply was, 'If I had asked them what they wanted, they would have said a faster horse'. He changed the world because he trusted his instincts, which is a quality I have always admired. It is my sincere hope in the next few years that Radnor will continue, like Mr Ford, to be 'refreshing', 'different', 'honest' and, of course, 'a breath of fresh air'. I fully appreciate it's hard for parents and children to avoid getting caught up in the ever more competitive recruitment merry-go-round, but it is my best intention to ensure we will do all we can to offer a different and unique perspective on the world of education wherever possible.