A Local Club for a Local Person
I still get asked from time to time if I miss my home county of Yorkshire, which I find a tricky question to answer, mainly because I'm not from there! I grew up in Caterham in Surrey and I moved to Yorkshire only in 2008 for work reasons, having started in London and lived in Somerset, Edinburgh and Leicestershire in between. On my passport, for 'Place of Birth', it says Wimbledon. I am therefore a local lad, as further evidenced by my support for AFC Wimbledon. When I say support, I really mean follow, because my interest for many years has been much too uninvolved to count as supporting, including never having seen them play live until last week.
Until my teenage years, I struggled to find a club to which I could show a proper allegiance, moving in fickle fashion between teams that happened be doing well at the time, for example Liverpool and Aston Villa – well, it was a long time ago! Then I became aware that there was a football team in Wimbledon, who were playing in the Southern League, which they won for three years in a row from 1975-1977, but nobody at school followed an amateur team and it was almost impossible to find out much about how they were getting on.
Back then, there was no automatic relegation from the football league at the end of the season. Instead, the team that finished bottom of the old fourth division could apply to be re-elected by the other clubs in the league. If this bid was successful, nothing changed. It seems an archaic closed shop nowadays, but it was a system that had operated without challenge for over fifty years.
In 1977, Workington finished bottom of the league. I don't know whether they had done something to upset the football hierarchy, but for whatever reason they were unsuccessful in their quest for re-election and their precious place was given to Wimbledon, who played their first football league match in August 1977, drawing 3-3 with Halifax Town. True to form, I wasn't there to see it.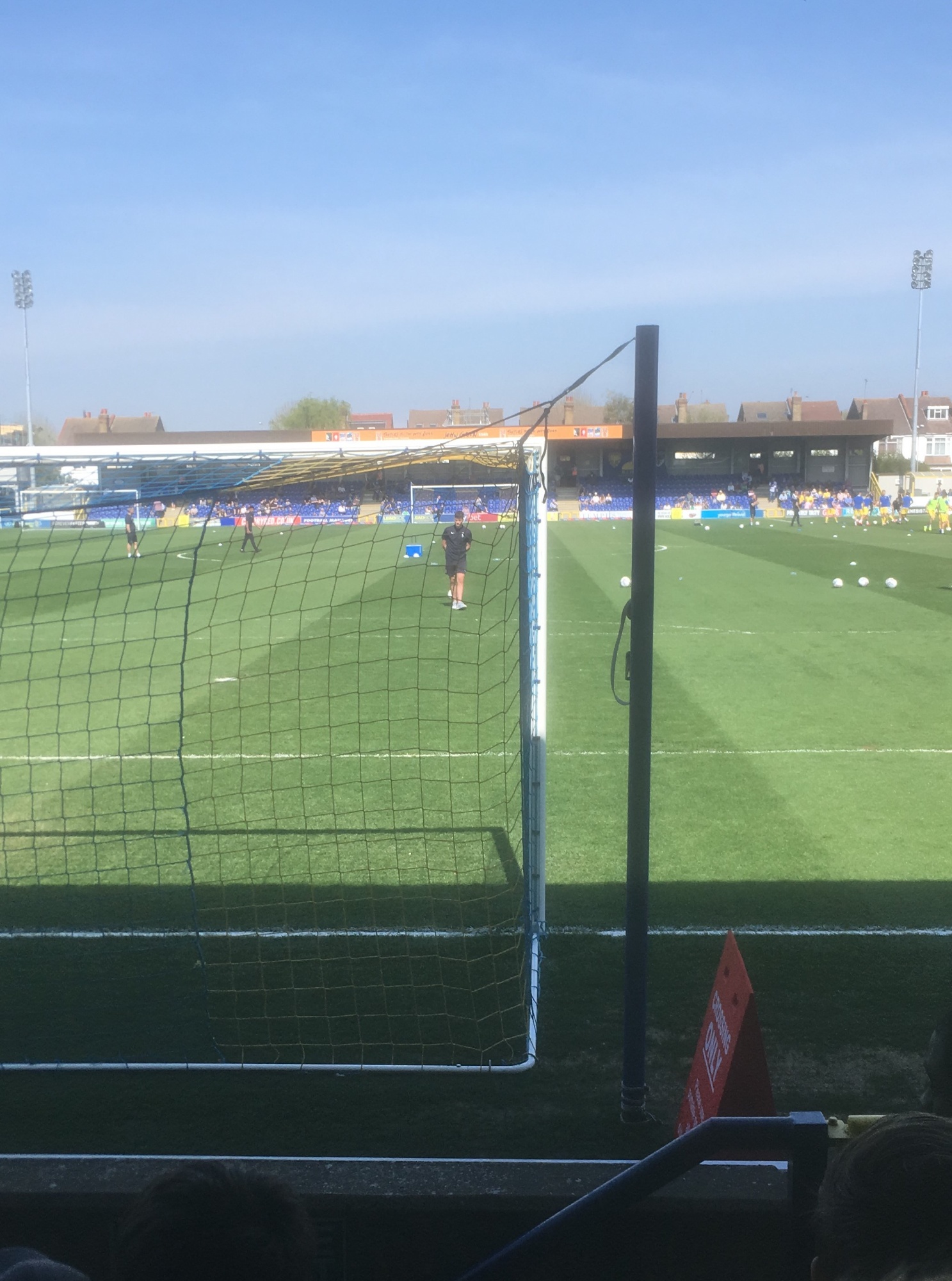 The first game I did see at the old ground in Plough Lane was the next season against Reading, which Wimbledon won 1-0 on their way to securing promotion. Some teams are destined to spend their days in the same division year after year, whether that's Arsenal in the top flight for nearly a century or Rochdale's 36 consecutive years in the bottom tier. However, this has never been the Wimbledon way, so the ensuing years brought either promotion or relegation for six of the next eight seasons until the glorious day (at least in my opinion) when an away win at Huddersfield Town secured promotion to what was then the First Division in 1986.
I was behind the goal at Wembley in 1988 when Lawrie Sanchez nodded in Dennis Wise's free kick for the only goal of the FA Cup Final against a shell-shocked Liverpool side that had already won the league. Whisper it quietly to family members who may be justifiably upset, but this was arguably the best of all my days.
The last time I saw Wimbledon play was in April 1994, when John Fashanu scored the winner against a Manchester United side that was on its way to a second consecutive league title and contained the likes of Roy Keane, Eric Cantona and Ryan Giggs. It was another glorious day, though the writing was perhaps already on the wall for the club's future decline, because the match was played at Selhurst Park during a period of exile that would end with the dissolution of the old club in 2004 after the creation of the MK Dons franchise two years earlier.
It was certainly an interesting experience to be back at a Wimbledon match after so long and I plan to share some further thoughts about it next week, by when our short stay in League One may have come to an end – or maybe not, if we can win our two remaining matches. As the saying goes, I can cope with the despair, it's the hope that gets me down!