In Case You Missed It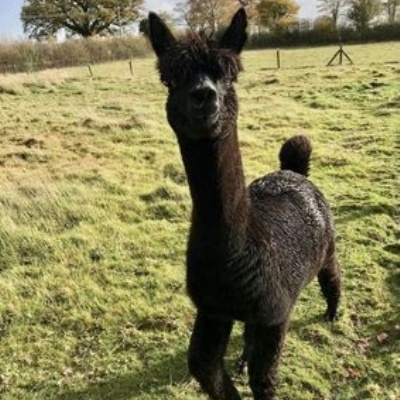 It has been good this week to get back into more usual routines where possible, in my case by seeing all the pupils in their assembly time. During the height of 'bubbling', it took eight different visits to get round to see everyone, so it was a lot easier to be able to cover the various topics more efficiently in three separate events on Monday, Tuesday and Friday – with Year 8 to follow next week.
After some deliberation about the best format, I decided on a single PowerPoint slide with a series of photographs, with the aim of encouraging the curiosity and inquisitiveness I was talking about last week in my blog. I wanted to see how much the children knew about the world around them and to encourage them, albeit in ten short minutes, to become more engaged as global citizens.
The first picture was of the German modern pentathlete Annika Schleu, who you may remember being the clear leader of the competition in Tokyo after the swimming and fencing events, but whose world came crashing down around her when the horse she was allocated for the show jumping turned out to be the most difficult of creatures. Despite her best efforts to cajole and encourage it, first to move at all and then to try to jump a fence, the horse was having none of it and poor Annika ended up being disqualified.
She was understandably in floods of tears by the end of the experience, and her coach was so incensed by the animal's lack of co-operation that she ended up hitting the horse as it left the arena. This was caught on camera, resulting in her exclusion from the rest of the games, and creating a headline that we will all probably see just once in our lives: 'Coach Expelled from Olympics for Punching Horse.'
We then moved to Afghanistan, with a picture of Pen Farthing, the former Royal Marine who made headlines for his efforts to rescue a couple of hundred cats and dogs from his animal shelter in Kabul. I asked the children what they thought about the balance between rescuing animals and rescuing people. More significantly, I tried, with my limited knowledge of what it must really be like, to explain the consequences of the Taliban takeover, not least for the education of girls.
Emma Raducanu was already scheduled to feature in the pictures, even before she won the US Open. Tennis is not really my game, and my recollections of women's singles matches tend to be of similarly named and rather obscure Eastern Europeans playing fifty shot rallies from the back of the court. You could have nipped out and made a cup of tea during such games, secure in the knowledge that the same point would probably be going on when you returned.
But, goodness me, that all seems to have changed. The quality of the shot-making during the final was extraordinary, both in terms of power and accuracy, and to see two eighteen-year-olds play such an important match seemingly without nerves was a sight to behold. Raducanu's world will never be the same again, for sure, and it can only be hoped that she has a team around her who will be able to help her navigate through such a life-changing event.
A picture of Sky Brown on her skateboard gave the opportunity for some gentle teasing about why the children were not trying to emulate her feat of winning an Olympic medal at the age of thirteen. There was a nice joke on the News Quiz on Radio 4 last week, wondering how many teenagers were getting a hard time for not tidying their bedrooms when young people like Sky Brown and Emma Raducanu were out there winning such glittering prizes.
This led on to a discussion about refugees, with a picture of a dinghy crossing the English Channel while heavily laden with those seeking a better life. If you heard the interviews with Sky Brown, you will have worked out that she sounded much more American than British. Emma Raducanu's father is Romanian, her mother Chinese and she was born in Canada. When you see people on the news being interviewed and saying that we should not allow refugees to come to this country, whether from Afghanistan, sub-Saharan Africa or the Middle East, with one I heard saying that this country is full now, it is important to challenge assumptions and to ensure a healthier debate. In the wealthiest countries, by one estimate, five in six of the existing population are made better off by the arrival of immigrants, but it remains hard to persuade many that this is really true. Despite all the talk of globalisation, only 3% of people in the world live outside their country of birth.
Next up was Geronimo the alpaca, who continued to make headlines this week when his former owner begged for his ashes to be returned to her. Opinion seemed divided in the school community, as it was in the wider population, about the pros and cons of Geronimo's demise. I laughed out loud, as I often do, at another comment from Andy Zaltzman, the current host of the News Quiz (and the best for some time, in my opinion), who said that Geronimo died as he lived, with a surprised look on his face.
There was time at the end to see a picture of Kneller Hall, the stunning one with all the lights on, as well as a look at the Values Wheel we have developed at school to help everyone understand more about how to live by our core values of courage, excellence, perseverance and respect, and turning the sometime nebulous concepts into specific actions and behaviours.
I'm not sure what the children will have taken from such an eclectic jaunt, but if it helped to develop some of their critical thinking faculties then hopefully it was worthwhile exercise to help set the tone for the year ahead.