It Probably Isn't Coming Home – Part One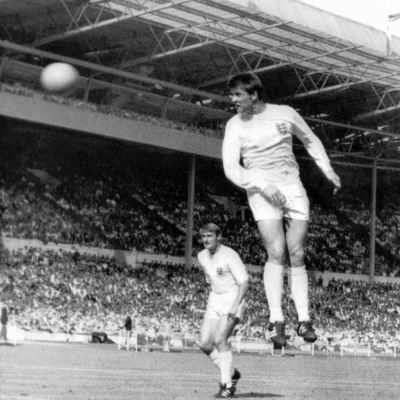 Last Friday, two boys from Year 11 left school a few moments apart, so one of them was already waiting outside when his friend came out to meet him. When they saw each other, they both raised their arms in the universal gesture of triumphal celebration. Don't get me wrong, I am always pleased when the end of the school week rolls around, but I have never felt the need to look quite so happy about it.
However, it turns out the source of their collective joy was not the prospect of two days without lessons, as I quickly surmised when the lad who was already outside looked his friend in the eye, punched his fists again and simply said, 'World Cup!' Four and a half years on from the disappointment of semi-final defeat to Croatia, they were both excited beyond what might be considered reasonable that the tournament had come round once more. I envied their naïve enthusiasm and I smiled as they began to make their way home.
One of the great dilemmas of working in education is to decide exactly what to tell the children and what to hide from them. It is always important, I think, to be as optimistic and positive as possible, but this also needs to be balanced with a degree of realism about the limits of what might be possible. If ever there was a metaphor for pursuing a dream while needing to keep your feet on the ground, the story of the England football team at the World Cup finals must surely be the one. Therefore, with suitable apologies for being even more self-indulgent than usual in this blog, what follows are my recollections of being on this particular rollercoaster ride, in Part One this week up to 1990, and in Part Two next week to the present day.
Too young to have any idea about England's only win in 1966, none of my relatives has ever told me whether, two days after my first birthday, I was in the room when Geoff Hurst completed in his hat-trick or whether my grandfather bounced me on his knee as the celebrations got underway. Still too young in 1970 to understand what must have been the disappointment of losing a two-goal lead to West Germany in the quarter-finals, my only memory of the time was asking my grandmother more than once how to pronounce 'Czechoslovakia', which must have been a consequence of looking at a wall chart or suchlike for the first time.
It would be twelve years until England next qualified for the finals, knocked out by Poland in the qualifiers for 1974 after an extraordinary goalkeeping performance by Jan Tomaszewski, who had previously been described as a clown by Brian Clough. Mention of Clough gives me the excuse to tell you that I came across a quotation from the eminently quotable Clough recently that I had not heard before: 'We had a good team on paper. Unfortunately, the game was played on grass.' I have no idea if he was talking about this match, or indeed if he ever said it all – but that is a story for another day.
Even though I was thirteen and, to the best of my recollection, mad about football as teenager, I do not remember the qualifying matches against Italy that led to England's failure to make it to Argentina in 1978, but at least this allowed us to focus on Ally MacLeod and the Scottish Tartan Army. In the style usually reserved for the English, they managed to convince themselves that they could win the tournament, accompanied by one of the better World Cup songs. As surely as night follows day, hubris turned to nemesis with defeat against Peru and a draw against Iran leaving the team with only the heroic, and it was heroic, failure of beating The Netherlands 3-2 in their last match, but not quite doing enough to progress despite Archie Gemmill's magnificent goal.
England did not lose a match in Spain in 1982, drawing both of their second stage games nil-nil and failing to progress on goal difference, not helped by the fact that arguably their two best players, Kevin Keegan and Trevor Brooking, were injured for most of the tournament and only made cameo appearances as a last desperate throw of the dice in the final match. Both had chances to score, but the script was not yet ready for too many heroics at that stage.
It is neither a claim to fame nor a boast of which I am particularly proud, but I watched every minute of every match of the 1986 finals in Mexico. I was in my second year at university and the time difference meant the games all took place in the evening when there was nothing as inconvenient as lectures or tutorials to get in the way. England started badly, losing to Portugal and drawing 0-0 with Morocco, a game in which the usually placid Ray Wilkins was sent off, before rousing themselves to beat Poland 3-0 with a Gary Linker hat-trick and Paraguay by the same scoreline.
The quarter-final with Argentina will always be remembered for Maradona's 'Hand of God' goal and, grudgingly, his second goal, which is probably the best ever scored in the finals. What is often forgotten, however, is that the introduction of John Barnes as a substitute turned the game in England's favour towards the end. Lineker scored from a Barnes cross to make it 2-1 and only just failed to repeat the feat five minutes later – a desperate outcome for all sorts of reasons.
The agony, however, was only just getting going and there would be plenty more to come, not least in 1990, when we first began to come to terms with the true horror of our inability to win a penalty shoot-out. After a stuttering start in the group stage, the match with Belgium in the last sixteen was heading for penalties when David Platt scored a memorable last-minute volley from a Paul Gascoigne free kick.
In the quarter-finals, England trailed Cameroon by two goals to one with only seven minutes left, before two Gary Lineker penalties saw them scrape through 3-2 in extra time to set up a semi-final with West Germany. I seem to recall watching most of that match from behind the sofa, feeling despair as Andreas Brehme's shot deflected off Paul Parker to loop over Peter Shilton, and ecstasy as Lineker once more came to the rescue.
It was probably a very even match, but my memory of it is that England outplayed West Germany and really ought to have won it, before the usually reliable Stuart Pearce and then Chris Waddle blazed their penalties high and wide to bring to a close a night that will be forever etched into the minds of those who watched it. As well as the defeat, the tears of Paul Gascoigne, whose unnecessary booking meant he would have missed the final, are destined to be remembered alongside the unforgettable rendition of 'Nessun Dorma' by Pavarotti, Domingo and Carreras that was the best theme of any World Cup by a country mile.
In 1988, Dave Beasant was the Wimbledon goalkeeper who saved John Aldridge's penalty in the FA Cup Final to set up the remarkable upset of the Crazy Gang beating the Culture Club, as John Motson so eloquently phrased it in his commentary. I was standing on the terraces behind the goal where all the action took place that day and I can happily tell you all about it if you ever have a few hours to spare.
Beasant was the substitute goalkeeper in Turin that night. Shilton did not get anywhere near saving any of the West German penalties, and the question has been asked more than once about what might have happened if Bobby Robson had changed his goalkeeper before the shoot-out. He didn't, England lost and it would be twenty-eight years before another semi-final chance came along.
To be continued…though the story will be largely the same, I'm afraid.