Our Shared Planet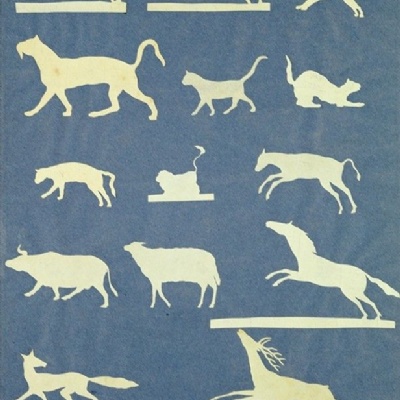 It was Aristotle who apparently said that we do not see the world as it is; we see it as we think it is, which feels like a piece of wisdom worthy of coming down through the ages. However, the more I read, the more it becomes clear that most of the quotations we assign to figures of the past, and sometimes the present, turn out not to have been said by them at all. Perhaps, therefore, it is better not to worry about who said what, but just to be grateful that someone once said something deserving of being recorded and passed on.
Perhaps, on closer inspection, Aristotle (or whoever) was not so wise, because it is probably rather obvious that we each see the world the way we think it should be – with us at the centre and everyone else and everything else spinning in decreasing orders of significance away towards infinity. We are each consummate story tellers who have inaccurate memories and who fill in the gaps to show ourselves in the most positive light we can.
We are capable of working together co-operatively by telling ourselves stories and creating fictions that bind us together. Religion is perhaps the most obvious example, but democracy, money and the wearing of ties have all come about because we have convinced one another that this is how it should be. At our best, we can be truly magnificent: at our worst, truly dreadful.
As Professor Yuval Noah Harari tells us in his book 'Sapiens', the development of money was a purely mental revolution. It involved the creation of a new inter-subjective reality that exists solely in people's shared imagination. Money is not coins, banknotes and contactless payments, as we too obviously think nowadays. It is anything that people are willing to use in order to represent systematically the value of other things for the purpose of exchanging goods and services. It is the most universal and efficient system of mutual trust ever devised. Money is based on two universal principles: universal convertibility – with money as an alchemist, you can turn land into loyalty, justice into health and violence into knowledge; and universal trust – with money as a go-between, any two people can cooperate on any project.
Less encouragingly, in his follow-up book, 'Homo Deus', he describes how in Germany today – the land of the Brothers Grimm, Little Red Riding Hood and the Big Bad Wolf – there are fewer than one hundred wolves still alive, but there are around five million domesticated dogs. Altogether, about 200,000 wild wolves still roam the earth, but there are more than 400 million domesticated dogs. The world contains 40,000 lions compared to 600 million house cats; 900,000 African buffalo versus 1.5 billion domesticated cows; 50 million penguins and 20 billion chickens. Since 1970, despite growing ecological awareness, wildlife populations have halved. In 1980, there were 2 billion wild birds in Europe. In 2009, this was down to 1.6 billion. In the same year, Europe raised 1.9 billion chickens for meat and eggs. At present, more than 90% of the large animals of the world, i.e. those weighing more than a few kilograms, are either humans or domesticated animals.
If the direction of travel is apparently so fundamentally dire, what chance do other species stand when they have to share a planet with us? As ever, the news is mixed, with millions of creatures being driven to destruction and extinction, while we fight tooth and claw to save others and ensure their survival.
This is an idea that features strongly in the book I was recommending last week, 'An Immense World' by Ed Yong. The author talks about the 'Umwelten' of other creatures, which is essentially the space they inhabit and the way they live their lives. Although millions of living organisms co-exist on the same planet, many live completely separate and unconnected lives, from the frozen wilderness of the Antarctic to the depths of the seas.
Yong makes the point that the world's oceans have over one hundred and sixty times more living space than all the eco-systems on the surface combined, but below the shallows that surround our coasts and where we may fish, swim or dive, the water quickly becomes dark to the point of blackness and the pressure – as we know from what happens to badly-built submarines – can quickly become intolerable for anything that has not evolved to cope with it over millions of years.
Among all the doom and gloom, Yong highlights that our ability to dip into the 'Umwelten' of other creatures is our greatest sensory skill. We are asked to think back to the hypothetical gymnasium in the introduction that I read to the pupils last week, the one with the elephant, the rattlesnake and all the rest. Among that imaginary menagerie, the human may have lacked ultraviolet vision, magnetoreception, echolocation and an infrared sense, but it was the only creature capable of knowing what the others were sensing and, perhaps, the only one who might care.
We do, however, need to be careful that we do not try too hard to get inside the minds and bodies of other creatures. We may have moved a long way from the anthropomorphising of Johnny Morris, who presented over 400 episodes of Animal Magic over a twenty-year period from the 1960s to the 1980s – have a look on YouTube if you are too young to have heard of him – but it is still hard for us not to think that everything else sees the world like we do.
Yong highlights this nicely when he says that if you are a creature that wants to live in the Sahara, or at the bottom of the ocean, or on a glacier, you had better tweak your senses to actually like it. The concept is intuitive and yet, he says, when we watch extremophiles, from emperor penguins braving the Antarctic chill to camels trekking over scorching sands, it is easy to think they are suffering throughout their lives. We admire them not just for their physiological resilience but also for their psychological fortitude. We project our senses onto theirs and assume that they would be in discomfort because we would be in discomfort. But their senses are tuned to the temperatures in which they live. A camel is unlikely to be distressed in the baking sun and penguins probably don't mind huddling through an Antarctic storm. Let the storm rage on: the cold does not bother them.
The conclusion to his book is nearly as good as the introduction, reminding us as he does that with power comes responsibility. We are told that a bogong moth will never know what a zebra finch hears in its song, a finch will never feel the electric buzz of a black ghost knifefish, a knifefish will never see through the eyes of a mantis shrimp, a shrimp will never smell the way a dog can, and a dog will never understand what it is like to be a bat.
We will never fully do any of these things either, but we are the only creature that can even come close. We may never know what it is to be an octopus, but at least we know that octopuses exist, and that their experiences differ from ours. Through patient observation, through the technologies at our disposal, through the scientific method and, above all else, through our curiosity and imagination, we can try to step into their worlds. We must choose to do so, and to have that choice is a gift. It is not a blessing we have earned, but it is one we must cherish.