'Tis the Season to be Jolly Careful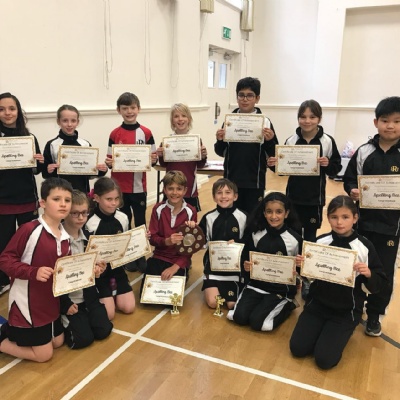 I am usually relatively quick to criticise our prime minister, a man for whom I often struggle to find much respect, not least when he condones the actions of people like Dominic Cummings and Priti Patel instead of setting an example of leadership and condemning their behaviour out of hand. However, I am prepared to give him credit for his line this week warning us not to be complacent about Covid-19 over the Christmas season, when he said, 'Tis the season to be jolly, but also the season to be jolly careful'. This looks to be at least a step up from 'Don't kill your granny', the line Matt Hancock tried earlier in the year without much success – rather like most other things he has turned his hand to during his time as health secretary.
A weekend walk with a friend pre-empted Boris's warning, as we both agreed that now would be a particularly bad moment to get sick with Covid-19. We are the same age, so we will not be at the top of the priority list, but we feature in the over-55 category (just!), and I am hoping to be vaccinated early in the new year. I am not naïve enough to think this will be the silver bullet that allows an immediate return to normality, but it would clearly be a step in the right direction. Among other factors, if the vaccine is 90% effective, that still leaves a one in ten chance that it will not work. These are undoubtedly odds worth taking, but not a cast-iron certainty of immunity.
As part of the seemingly endless treadmill of policy reviews that we need to carry out in school, I was this week looking at the list of policies I brought with me from my previous school, on the assumption that you never know when they might come in handy, especially to avoid having to reinvent the wheel. Among the usual suspects, I came across a policy to address what would happen in school in the event of a flu pandemic, dated September 2016. It was actually rather well written, though I say so myself, and covered pretty much everything we have been dealing with in recent months. But what it reminded me above all else was that we had been clearly warned to expect something bad to happen, though we had all hoped of course that we would never have to deal with anything quite so serious.
The language of pandemic was also to the fore this week with the annual announcement of the Oxford English Dictionary's 'Word of the Year'. Normally, the choice is limited to one or two words: in 2018, it was 'toxic' and in 2019 'climate emergency'. This year, there were so many new and rediscovered words that that OED had to allow several new entries in what they called 'Words of an Unprecedented Year'. These included 'bushfires', a reminder of how the year started, 'Covid-19', 'working from home (WFH)', 'lockdown', 'circuit-breaker', 'support bubbles', 'keyworkers', 'furlough', 'Black Lives Matter' and 'moonshot' – though, perhaps surprisingly, not 'unprecedented'.
The splendidly named Casper Grathwohl, the president of Oxford Dictionaries, said, 'I have never witnessed a year in language like the one we have just had. Our team was identifying hundreds of significant new words and usages, dozens of which would have been a slam dunk for the Word of the Year at any other time. It is somewhat ironic that in a year that left us speechless 2020 has been filled with new words unlike any other.' I'm not sure how comfortable I feel that someone in such a prestigious position uses the phrase 'slam dunk' in a press release, but we have probably got more important things to worry about just now.
Not all of this year's prominent words are new, of course. 'Coronavirus' dates back to the 1960s, but was unsurprisingly previously used mainly by scientific and medical specialists. By April it had become one of the most frequently appearing nouns in the English language, but by May it had been surpassed by 'Covid-19' – how fickle we are when it comes to our virus nomenclature!
Despite it being the year of its completion, the use of the word Brexit was apparently down by 80%. More worrying still was that levels of media coverage for climate change have fallen significantly this year. Perhaps my favourite new word, however, was 'anthropause', to describe the global slowdown of travel and other human activity, and the subsequent welcome consequences, such as the decrease in light and noise pollution. However, data this week showed that our hopes for a global reduction in carbon dioxide emissions may not have been realised, despite the first few weeks of the pandemic bringing us hope that the cloud of the disease might have the silver lining of slowing down the rising temperatures on the planet.
Another word that is not new is 'superspreader', which dates back to the 1970s, not unlike Donald Trump's hairstyle, but its use soared in October when virus cases spread in the White House. Now that it looks like he has found his big boy pants and begun to come to terms with his imminent departure from the White House, Mr Trump may well be contemplating spending even more time on the golf course. This may well bring him back to Scotland, perhaps to 'Trump Turnberry' in Ayrshire, as no one except him calls it.
There may therefore be many contenders for the Word of the Year, but my vote for the Headline of the Year goes to the website of the Ayrshire Daily News, where they came up with the incomparable: 'South Ayrshire Golf Club Owner Loses 2020 Presidential Election'.