The Best Writer You Have Never Heard Of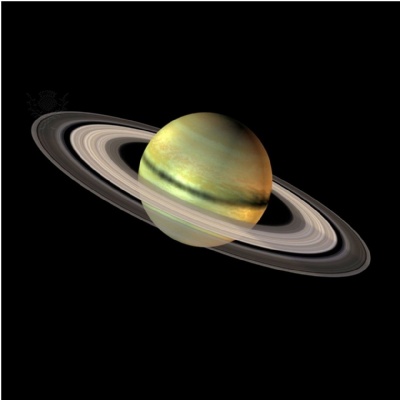 My daughter's course at university was a joint honours degree in English and Comparative Literature. I say 'was' rather than 'is' because she submitted her final pieces of work a couple of weeks ago. Even though it feels like she only started yesterday, the four years of her studies have flown by and she will be graduating next month, even though the latest strike by her lecturers means it is not yet clear whether her final grade will be available by then.
While I have tried to pay as much attention as I could to what she has been doing for the last four years, I confess that I never really understood what comparative literature actually was, beyond it appearing to be 'doing English' to books that were originally written in a different language. I am not aware of her ever having to do any translation from such texts, just a similar sort of analysis that she would do with texts in her own language, but I do know that she often enjoyed this aspect of her course more than the work she was doing for her English teachers.
One of the highlights from my perspective as a relatively neutral observer is that the access to a wider world of books created the opportunity to study authors who would not otherwise have been on the radar, the most notable of whom from my perspective was W.G. Sebald, who may indeed be the best writer you have never heard of. I had certainly not come across him before my daughter recommended him to me, and I am only just beginning to get to grips with his work, but if you are looking for a challenging, rather sad but nevertheless entertaining read then I can happily recommend him.
Sebald was only 57 when he died in 2001, at a time when he was being tipped as a possible future Nobel Laureate. A quick look at Wikipedia will give you the details of his life, which was rather different from what most of us usually experience. He wrote his books in his native German, but they are all available in translation and I think you would not know any different about the way he expresses his ideas unless you were a genuine expert with languages.
The first of his books I read was 'The Rings of Saturn', which was probably back during one of the Covid lockdowns, so I confess I am a bit hazy about the details. From what I recall, it was a sort of travelogue through Suffolk, the English county where he settled while teaching at the University of East Anglia. There were elements of Bill Bryson's style in what Sebald wrote, but there was also a greater sense of myth, mystery and loss.
Although I remember that I thoroughly enjoyed the book, I did not write down too many notes from what I read, but what I ended up with will hopefully give you a taste of the style. Much of what Sebald has written is reflective of a lost past, of what might have been and of opportunities not taken. This often creates a sense of melancholy, but there is enough optimism running through the text to encourage the reader to persevere.
For example, towards the end of 'The Rings of Saturn', Sebald says: 'Now, as I write, and think once more of our history, which is but a long account of calamities…' Earlier in the book, he tells us that Joseph Conrad wrote to his aunt that life is a tragicomedy – beaucoup de rêves, un rare éclair de bonheur, un peu de colère, puis la désillusion, des années de souffrance et la fin – in which, for better or worse, one had to play one's part, while the Chinese Dowager Empress Tz'u-Hsi said on her deathbed that, looking back, she realised that history consisted of nothing but misfortune and the troubles that afflict us, so that in all our days on earth we never know one single moment that is genuinely free of fear.
As the travelogue brings the narrator to the coast, we learn that the Suffolk town of Dunwich was one of the most important ports in Europe in the Middle Ages. There were more than fifty churches, monasteries, convents and hospitals in the town. There were shipyards and fortifications, and a fisheries and merchant fleet of eight vessels. There were dozens of windmills. All of it has since gone under, quite literally, and is now below the sea, beneath alluvial sand and gravel, over an area of two or three square miles. The parish churches of St James, St Leonard, St Martin, St Bartholomew, St Michael, St Patrick, St Mary, St John, St Peter, St Nicholas and St Felix, one after the other, toppled down the steadily receding cliff-face and sank into the depths, along with the earth and stone of which the town had been built.
More broadly, apparently a strikingly large number of our settlements are oriented to the west and, where circumstances permit, relocate in a westward direction. The east stands for lost causes. Especially at the time when the continent of America was being colonised, it was noticeable that the townships spread to the west even as their eastern districts were falling apart. In Brazil, to this day, whole provinces die down like fires when the land is exhausted by over-cropping and new areas to the west are opened up. In North America, too, countless settlements of various kinds, complete with gas stations, motels and shopping malls, move west along the turnpikes, and along that axis affluence and squalor are unfailingly polarised.
I know from the history I have taught over the years that London developed in a similar way, with the poor and downtrodden stuck in the east of the city while the affluent moved westwards in increasing numbers. Part of this is linked to the prevailing winds, which mostly come from the west and which therefore carried, and continue to carry, the filth and stench of the city towards the poorer areas.
In the spirit of sharing eclectic knowledge, the prevailing winds from the west are also the reason why the planes at Heathrow usually do not disturb the good folk in Teddington, where I live, because they need to take off into the wind and usually therefore head away from us when they leave the airport. When the wind switches to the east, which I would guess is about thirty per cent of the time, the planes take off towards us.
After asking the question many times over the years, I finally found a kindred spirit last week when I asked what else happens when the wind is in the east. The man who was filming me as we recorded our latest open morning video responded with these words: 'Wind's in the east, mist coming in, like something is brewing, about to begin. I can't put my finger on what lies in store, but I fear what's to happen all happened before.' All together now: 'Chim chiminey, chim chiminey, chim chim cheree, a sweep is as lucky as lucky can be…' Gawd bless ya, Mary Poppins!
Not for the first time, I digress, so I will round off Sebald's 'The Rings of Saturn' with another of the rather sad reflections that permeate the book, when he tells us that combustion is the hidden principle behind every artefact we create. The making of a fishhook, the manufacture of a china cup or the production of a television programme all depend on the same process of combustion. Like our bodies, the machines we have devised are possessed of a heart which is slowly reduced to embers. From the earliest times, human civilisation has been no more than a strange luminescence growing more intense by the hour, of which no one can say when it will begin to wane and when it will fade away.
Now there's a cheery thought for another May Bank Holiday weekend!