The End of an Era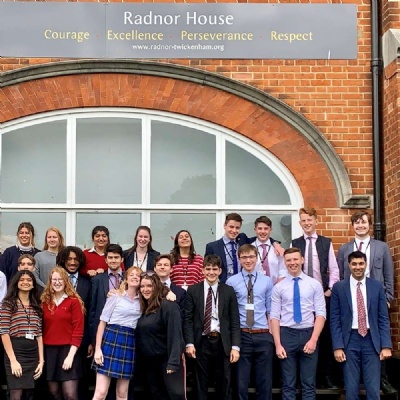 Today is my daughter's last official day of school. Along with the rest of the Upper Sixth cohort, her study leave begins this afternoon and she will have no more formal lessons before her A Level exams start next week. She is taking four subjects – English, history, maths and further maths – with a total of twelve exams between next Tuesday and 18th June.
I can still remember her first day at school in 2004, not least because we have a photograph of her in an oversized uniform outside the gates of the nursery school at Ratcliffe College waiting to join the 'cygnets' class, as it was called. I was the deputy head in the school at the time and we lived in school accommodation on the campus, handily placed right next to the nursery.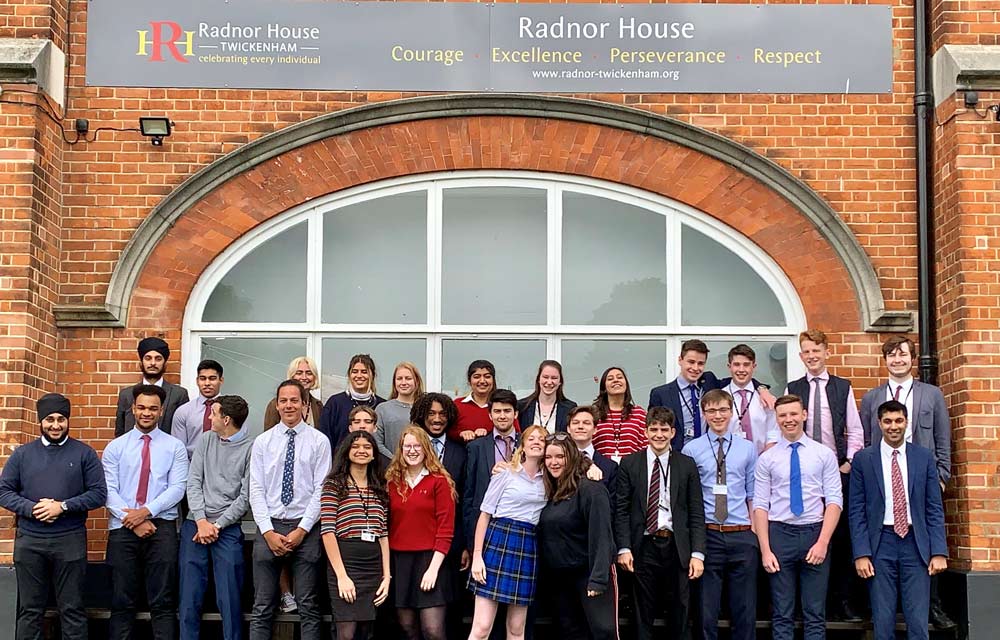 From cygnets, Isabel progressed to the 'swans' and from there to the Junior School where she completed Year 1 and Year 2 before we moved to Silcoates School and she transferred to Year 3. Nine years later, she completed her GCSEs in the Senior School at Silcoates in 2017 before we moved to Radnor House and she joined the Sixth Form here. She has an offer from the University of St Andrews to read English, alongside the award of an organ scholarship, which means she will join the university's team of church musicians and be able to continue her passion for playing the organ and conducting choirs.
It seems impossible to believe that fifteen years can pass so quickly, but it is with a huge sense of pride that I have watched her grow and develop into such an impressive young woman, who is rounded, grounded and ready for the next stage of her life. She has an exceptional work ethic coupled with a sharp natural intelligence, a quick sense of humour, a compassionate nature and a willingness to take on new challenges. This strikes me, massively biased as I am of course, as an impressive combination of personal qualities.
There was perhaps an element of risk that our only child's education might be jeopardised by her attending the same school where her father was either the deputy head or the head and where her mother was a history teacher, putting her in an unwanted spotlight or under a different pressure to the other children. I am sure such an arrangement would not work for some families in similar circumstances but, for reasons that are not always easy to identify, we seem to have made it work well for us and the outcomes have been overwhelmingly positive.
I have certainly been guilty at times of using Isabel's successes as a marketing strategy, along the lines of, 'If I believe in this school for my child, I can recommend it for yours' or, as one prospective parent put it to me recently and far more eloquently, 'Le patron mange ici.' However, I have always thought it was important to lead from the front by example and to put my money where my mouth was. It also needs to be emphasised that if, at any point, anyone in the family had been dissatisfied with the arrangement, it would have been changed.
We are not there yet, of course, and there are some big challenges coming up in the next few weeks. But if you had asked me back in 2004 what I would have wanted by 2019, I would willingly have accepted the position we are now in. There have been some challenging moments along the way, of course, because life is never a journey of plain sailing, but we have been very fortunate that these have been few and far between.
I wished all our Upper Sixth leavers the very best for the future this week, and I have really enjoyed getting to know them in the last two years, though I confess one of them in particular goes on from Radnor House with a very personal hope of continued good fortune. As Isabel's time here ends, there is no doubt that school life for all of us will never be the same again, that's for sure!