The Value of Reputation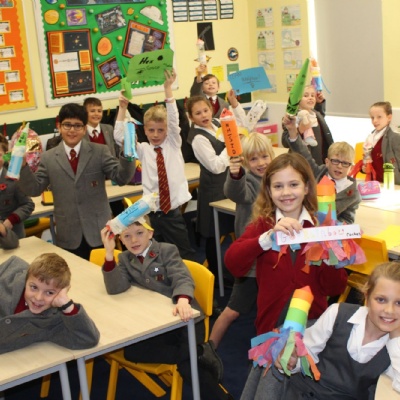 Whether it is true or not is open to interpretation, like so much nowadays, but I like the story of the Chinese proverb that turns out to be a curse: 'May you live in interesting times.' One of the reasons I have stayed in the teaching profession for so many years is that no two days are ever the same and there is always something new to consider. A people-centred job always has the capacity to see the best and worst in others, but it is certainly the case that I have no idea each morning how the next few hours will pan out. Events this week have certainly reinforced this point.
I left university in 1987, at the height of the Thatcher boom years, when 'Yuppies' in red braces with mobile phones the size of bricks seemed to rule the world. It was the time of Harry Enfield's 'Loadsamoney' character, a parody of the wealth that had come to London and the South East as a result of the economic growth caused by the free market policies pursued by the government of the time. Back then, the starting salary for a secondary school teacher was about £4,000 a year, while accountants, bankers and management consultants were getting two, three or four times as much.
Despite a long-term desire to go into teaching, the financial attractions of the City proved too strong and I got a job with one of the big accountancy firms, then called Arthur Young. I was paid £11,000 a year and cleared all my accumulated student debt with my first pay cheque. Well, it was a long time ago!
It was not quite a Faustian pact of selling my soul to the devil for cash, but it felt like it at times. There were no three-pronged forks or burning cauldrons, but the hell was delivered by what turned out to be the dullest job I've ever done. I remember counting books in a branch of Hatchard's in somewhere like Maidstone on Boxing Day, wondering what on earth I was doing there and when it would all end, which turned out to be the following autumn when I got a job as a class teacher in a small prep school, realised I had found my true vocation and built a career doing something I love.
At the time, accountancy firms, banks and such like had a reasonably good reputation for integrity and competence, but this probably marked a high-water mark for such industries and they are certainly not held in the same esteem now. Despite Margaret Thatcher's seeming domination of her cabinet, there was also a sense that politicians like Geoffrey Howe and Peter Carrington had a level of respect that is conspicuous by its absence today.
In 'The 100-Year Life', which highlights how the children of today will need the skills to lead a four- or five-stage life rather than the three-stage one of education, work and retirement that my generation has experienced, the authors reference the sociologist Richard Sennett, who talks about the importance of reputation. He says that the single most pressing earthly obligation of a medieval artisan was the establishment of a good personal reputation. This was especially an urgent matter for itinerant craftsmen such as goldsmiths, who were strangers in many of the places they worked. The artisans' reputations were built over time and provided predictable quality, with a customer being able to order an object knowing it would meet the quality they expected.
The authors' conclusion is that brand and reputation are as important now as they were hundreds of years ago. When a company has a positive brand, or a person a good reputation, it is much easier for others to interact with them. If a company has a good reputation, the consumer does not need to monitor or investigate them closely, since their reputation is the mark of what can be expected. The same is true of an individual. If they have a good reputation, they can be trusted to behave competently under a variety of circumstances.
They conclude this section of the book by saying that in building productive assets, a good reputation can be enormously important as it enables your valuable stock of skills and knowledge to be really utilised in a productive way. It can also have a profound impact on your professional social capital. Without a good reputation, it is unlikely you would be able to bring together a valuable group of colleagues.
Whether it's the general election, Brexit or events rather closer to home, this strikes me as a pertinent issue that deserves appropriate reflection this week.