True Colours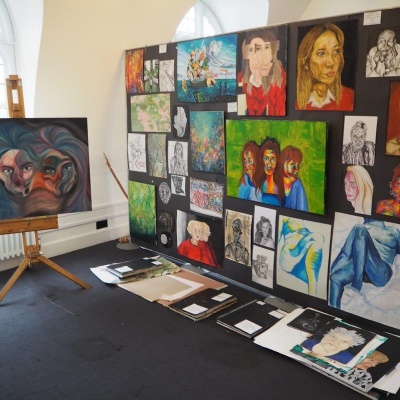 My wife and I took advantage of the half term holiday and our new status as a two-person household to take a trip to Lisbon for a few days last week. For the most part it was delightful, a perfect break after a busy few weeks, with some warm spring sunshine and the chance to sample the local food and wine. If you can eat lunch outdoors in the northern hemisphere in February, something must be good.
We managed our usual lack of foresight on the first evening, thinking we could simply step out of the hotel and immediately locate the perfect restaurant in the perfect location at the perfect price, but soon remembering that we are usually hopeless at making the right restaurant choices and more often than not spend the best part of an hour becoming increasingly indecisive to the point of near-paralysis. Given how far times have moved on since we first used to visit new cities, it might not be unreasonable to think we should have learned to use the internet to find something we liked more quickly.
I had also forgotten the foolishness of thinking that the last day away would best be spent taking another few hours to visit more places, when in fact the knowledge of having to catch a plane later in the day inhibits ambition and renders the time largely meaningless. And so it was that we wasted the morning on Thursday before heading off far too early to the airport while wishing that we had booked a morning flight so we could get home by lunchtime.
The fun was just beginning. A forty-five minute delay initially did not seem too bad, but this was followed by the faffing about of taking a shuttle bus to what felt like a different airport and the growing sense that things were not quite right. Will I ever learn not to fly in Europe on a Tuesday or a Thursday? Why? Because these are the days that French air traffic controllers always seem to choose to go on strike. I am not 'Frenchist'; I can't be, because I spend as many weeks in France each year as I can. But one of my long-standing observations of French life is that they don't strike on Mondays and Fridays because these are days of the extended Gallic weekend, and Wednesday is a half day anyway, which only leaves Tuesday and Thursday as viable days for action, or in this case inaction.
We were on board, strapped in and the safety demonstrations were complete, when the captain announced that the latest strike meant we had missed our slot and were not going anywhere. Off we got (or deplaned, as the Americans so inadvisably call it), back on the bus and back to the terminal, where the usual farce ensued as a lack of information and direction from hapless ground staff led about two hundred people to show their true colours, from those demanding to be put on the next available flight because their dogs would not be able to cope for the evening at home without them, to the man who sheepishly came forward to say he was in no hurry at all and really didn't mind which flight he caught back. Whereupon the Portuguese staff trying to issue meal and hotel vouchers looked like computers that needed someone to press control, alt, delete because they genuinely could not process such a display of altruism.
I have never enjoyed flying, but a useful reminder of what is truly worrying was to take a ride in a local taxi to the nearest airport hotel, with our driver smoking a cigarette while making an irate phone call to what might have been his boss or his wife – it was hard to tell – and paying no heed to such obvious motoring necessities as the use of a seltbeat, indicators or a rear-view mirror.
After a largely sleepless night, because we must have been given the last remaining room, located somewhere between the noise of the central air conditioning unit and the kitchen, we got back to Heathrow only about eighteen hours behind schedule. An hour after we got home, the newly-fitted boiler in our house decided to shut itself down, leaving us without heat until an engineer could be found a day later who resolved the problem by turning it off and on again.
On Monday morning, our daughter texted from her university some 450 miles away to ask if she should be worried at having woken up covered in a rash, which for a few hours felt like the world had stopped spinning on its axis, but which turned out to be all right, thank goodness. Still, at least these various ups and downs helped to provide a bit of perspective during the various challenges of running a school this week, for example when the front page of Wednesday's Daily Mail screamed: 'VIRUS PANIC HITS SCHOOLS'. Perhaps it did in some places, but fortunately not in ours.