Performing Arts Soirée March 2019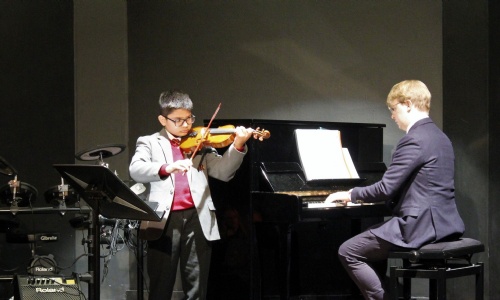 The Performing Arts Soirée on Wednesday was another excellent showcase for the talents of our pupils from Year 5 through to Year 13.
Every year group in the school was represented, from those just starting out on their creative journeys in Year 5 to those rounding off their school careers in the Upper Sixth. Our ethos is such that these events should always be as inclusive as possible to encourage participation, while at the same time celebrating the excellence that occurs, which was epitomised by what we saw during the evening. Thank you to all the staff who have helped the children to make such progress and very well done to everyone who took part!