It Is Better to Travel Hopefully than to Arrive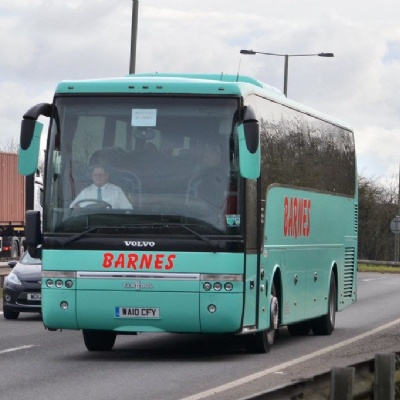 This phrase can apparently be attributed to the Scottish novelist Robert Louis Stevenson, with the idea that your focus should not just be your end point, but you should also enjoy the way you get there. Stevenson died aged just forty-four in Samoa. He looks to have crammed many journeys into his relatively short life and he gifted us such literary legacies as 'Treasure Island', which single-handedly influenced almost everything we think we know about pirates, and '(The) Strange Case of Dr Jekyll and Mr Hyde', which has become part of the language with its observations about the mixture of good and evil that can exist within us.
When I woke up at some ridiculously early hour on Friday 1st April, I was feeling hopeful, but by the time I went to bed about twenty hours later I can report with some certainty that the arrival was considerably better than the journey. Fortunately, my only encounter with pirates was with commercial ones, and I will leave it to others to judge whether I managed to keep the darkness that lurks in my soul suitably under wraps. I was, however, privileged to spend the day with fifty of our Year 9 pupils, whose behaviour and stoicism deserve only the highest praise, and with four colleagues whose individual and collective efforts were magnificent.
I remember thinking that it seemed a bit unnecessary to leave school at 6.00am to catch a ferry from Dover that was not due to sail until just before ten, but I suppose that just goes to show how quickly events can overtake any sense of normality, and how wrong even a relatively experienced traveller like me can be. I also remember thinking that we were scheduled to travel on April Fools' Day, and wondering if there might be some merit in doing a prank, but the moment passed and no one seemed to be much in the mood for artificial jokes once the real fun got underway.
We were originally booked to travel through the Channel Tunnel, but the powers that be decided that it was a black day, or a red day, or a day of some other colour, which meant coaches were not allowed to board the trains because it was all too busy. Given how few coaches there were at Dover that day, this seems with hindsight to have been a particularly poor piece of judgement. There were lorries everywhere, but hardly a coach in sight.
If you are ever tempted to believe a government minister – usually the unctuously patronising Jacob Rees-Mogg – when he tries to tell you that Brexit has presented only opportunities and not problems, I recommend a trip to the lower reaches of the M20. Actually, I don't recommend it at all, because the sight of so many lorries queuing for miles and miles to cross the Channel either by boat or train is thoroughly depressing.
It was reported while we were away that imports and exports may each have fallen by up to fifteen per cent since we left the European Union, to say nothing of the environmental impact that so many idling engines must be having. Goods are being delayed for over 24 hours, reducing their value and damaging the reputation of those trying to sell to countries in Europe. It is simply not true to say that everything is all right.
The closure of various lanes of the motorway, and indeed the whole road that leads into Dover, for reasons that were not entirely clear, forced all the traffic into the lanes around the town. These lanes would obviously quickly become clogged at the best of times, but this was far from that. It was already windy when we set off, but this was not mischief enough for the gods of weather, who decided to add a snowstorm to the mix, so it did not take long before a combination of hills, snow and rear wheel drive BMWs, which are almost useless in such conditions, brought everything to pretty much a complete standstill.
This might be a good time to remind you that there were, and still are at time of writing, no sailings of P&O ferries from Dover to Calais, reducing the choice to Irish Ferries or DFDS. Originally scheduled for P&O, we had been transferred to DFDS, which turned out to be the option of least effectiveness. Indeed, as a case study in how not to operate a ferry service, it would be hard to find a better (or worse) example.
The therapy of a good break over Easter has helped the mental scars to heal, so I have lost track of the exact timings of the day, but it felt like we queued up for about three hours just to check in. During this whole period, there was no information available, no one came to ask if we were all right and our passports were checked on three separate occasions – for reasons that seemed incomprehensible, then and now.
At some point, we were told that there might be a sailing at about four o'clock, but this seemed more of a vague hope than a secure promise of transportation. We were offered a meal voucher for the boat and a drinks voucher for a difficult-to-find Costa Coffee at the port terminal, but there was still no firm prospect of an actual ship appearing to take us to France. We therefore debated whether it might be prudent to pack the whole thing in and return home, all the while trying to make sense of a departure board that seemed to imply at least a twelve-hour delay on all sailings.
However, while we were sipping our oddly exciting free beverages, an actual DFDS ship sailed into the harbour and began to offload cars and lorries – though still very few coaches. The good news was that we were able to board the ship and finally set sail, a mere eleven hours after leaving school. The bad news was that it was still blowing a hoolie, which created the roughest crossing I think I have ever experienced and rendered the free meal voucher considerably less exciting as my dinner moved across the plate as if it were still alive.
There had been some sickness on the coach during the day, but this was as nothing compared to the carnage of the rolling, pitching, tossing ferry. Even hardened travellers succumbed, and many of the children never stood a chance. Some made it to the toilets, some found a suitable receptacle, some did not. It was not pretty, whichever way you looked, or whichever way the wind blew the smells around the corridors.
We finally arrived at our accommodation at about 9pm, having missed out on all the planned excursions for the day. But heroes were made that day. Not proper heroes, like those whose efforts we were travelling to witness and appreciate, but people nevertheless of all ages who will have learned lessons from what happened and will be able to talk about the worst journey of their lives for many a long year.
We must of course keep a proper sense of perspective, because our news is filled every day with those who are genuinely suffering, in ways we cannot begin to imagine in our comfortable world. But challenges are relative, and this was a significant one for those of us who are used to having an easier time. Benjamin Disraeli said that there is no education like adversity and it seemed hard to disagree with him that day. We learned a lot during the rest of the trip, details of which I will share with you next week, but I think many of us are likely to remember the terrible journey as much as anything else that weekend.