Meet Our Team
Radnor House is a fast-growing school community with over 90 members of highly dedicated staff in teaching and support roles.
Board of Directors
Colin Diggory - Chairman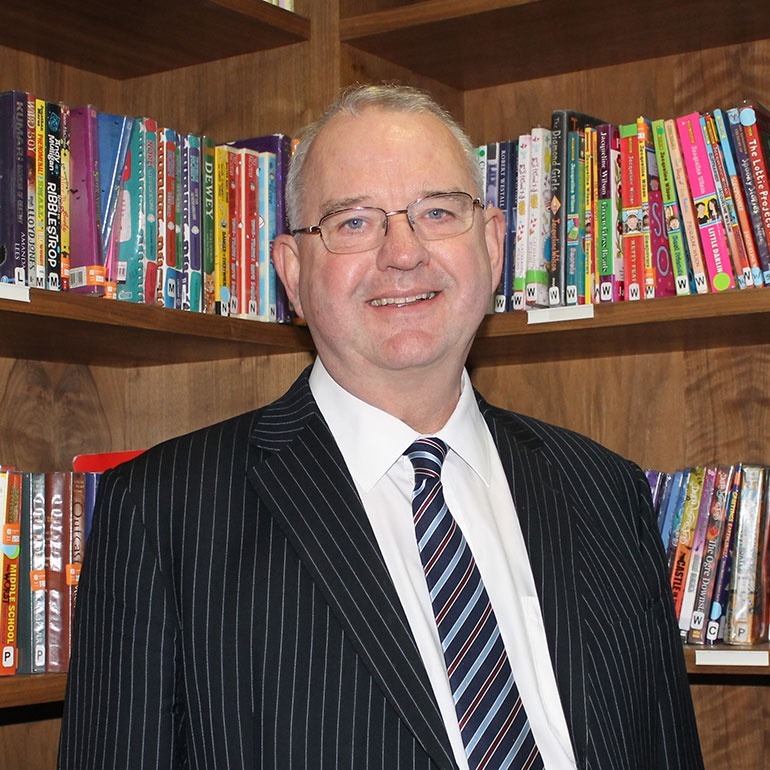 BSc (Hons) PGCE MA EdD CMath FIMA FRSA
Colin Diggory is a former Headmaster, recently retired after 8 years as Head of Alleyn's School (IAPS, HMC), Dulwich, and 11 years as Head of Latymer Upper School (IAPS, HMC), Hammersmith; with 34 years experience of teaching in the independent sector (Manchester Grammar; St. Paul's; Merchant Taylors' Northwood; Latymer Upper; Alleyn's). After graduating from Durham University with a 1st Class Honours in Mathematics, he achieved his Masters Degree through the Open University and was awarded a Vice-Chancellor Award for Education and Language Studies for his Doctorate of Education. Colin Diggory was a Chief Examiner at A level; an Ofsted assessed Lead Inspector of Independent Schools, and continues to provide thought-leadership for the sector through public speaking and writing. Should you wish to contact Colin in his capacity as Chair of the Board of Directors, please contact him via the school address below.
David Paton - Executive Principal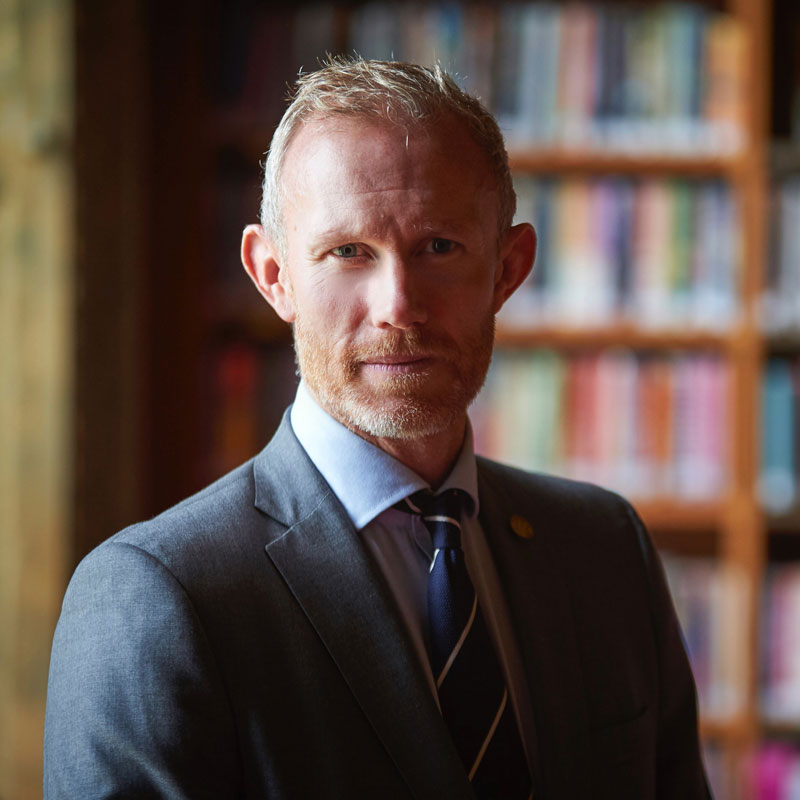 BComm (Hons) PGCE MA
David Paton is the Executive Principal and Head of Radnor House and a passionate believer in the power of good teaching. David works closely with the Senior Leadership Team to deliver an outstanding learning experience for pupils and teachers alike. David has been a teacher for almost 17 years and prior to founding Radnor House was Head of Sixth Form at Harrodian and Deputy Head of the Senior School at Dulwich College. He achieved his undergraduate degree at the University of Edinburgh and his Masters degree at the Institute of Education.
Emil Gigov - Non-Executive Board Member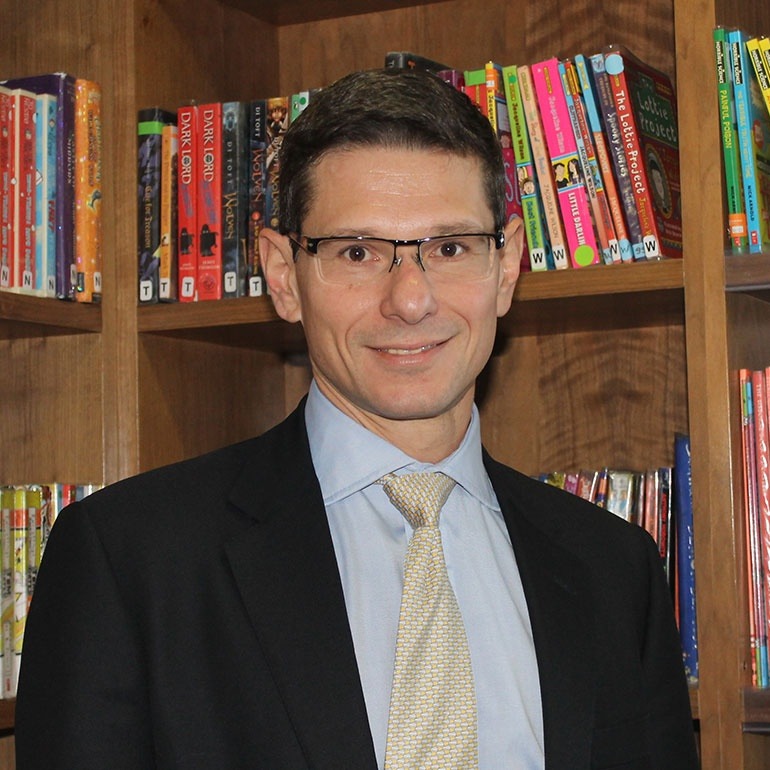 BA (Hons) FCA
Emil Gigov is a Partner of Albion Ventures LLP, a leading UK based venture capital investor voted Finalist in the Investor of the Year category at the Education Investor Awards 2012. Emil has spent over 15 years investing in small and medium sized UK companies and working closely with their management teams to achieve long term growth. During that time he has been involved in a variety of sectors, including education, child care, healthcare, technology, leisure, media and engineering. Prior to joining Albion Ventures Emil spent seven years working for KPMG, the international accounting firm, in their London office. He is a Fellow of the Institute of Chartered Accountants and has a BA (Hons) degree in European Business Administration. Mr Gigov has two young daughters and spends most of his free time with his family. He is a keen skier and tries to keep fit through cycling and running.
Rosie Allen - Non-Executive Board Member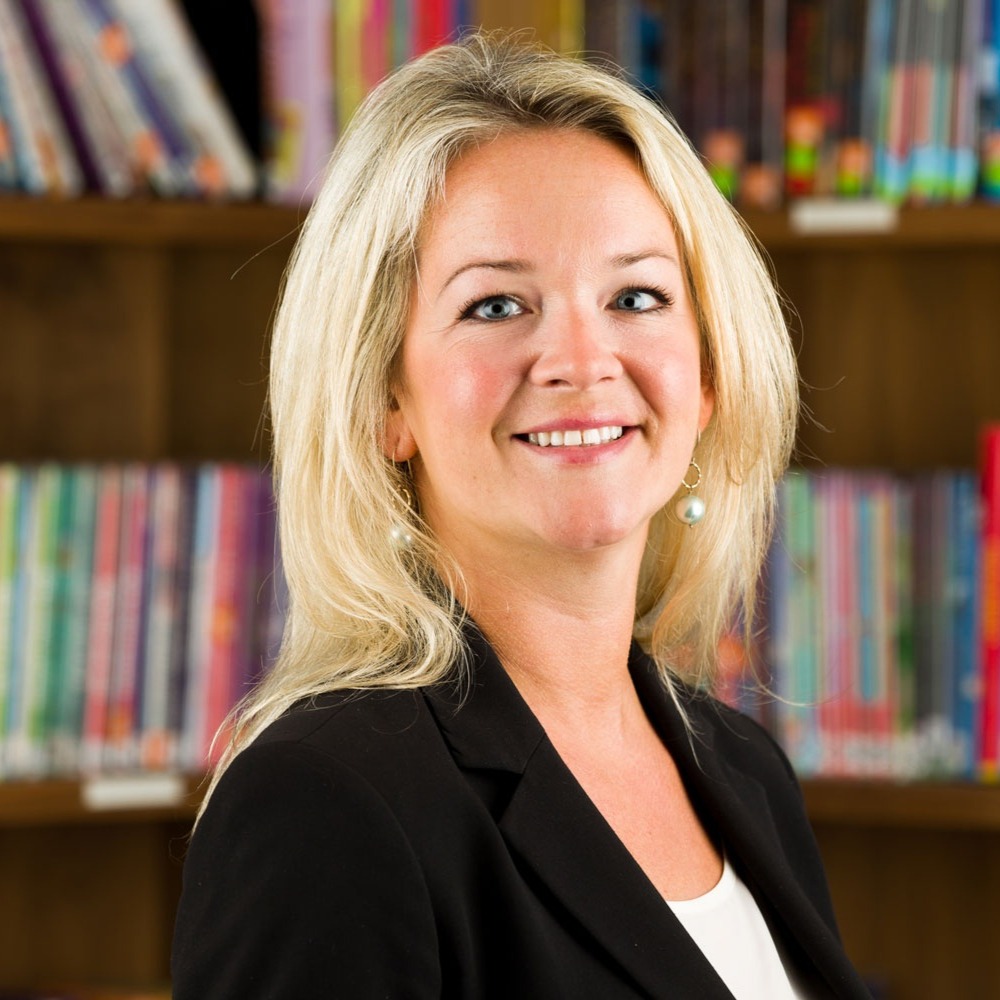 BA (Hons) PGCE
Rosie Allen, previously Head at Radnor House Twickenham, has now become a board member. She graduated from the University of Nottingham with First Class Honours in History and stayed on to complete a Secondary History PGCE. Her teaching career spans over 15 years and has encompassed the full range of age groups and educational sectors, with significant leadership experience prior to joining Radnor House. She is passionate about making the most of the opportunities available to each and every pupil and creating a warm and collegiate environment in which pupils and staff alike can flourish.
Barry Martin - Non-Executive Board Member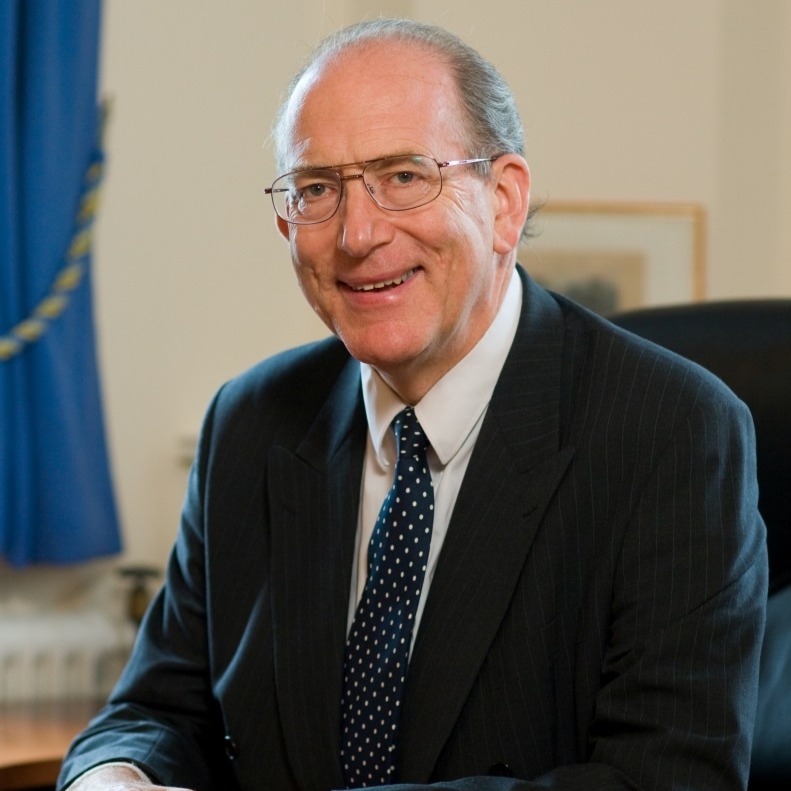 MA(Cantab)MBA PGCE FCMI FRSA DipPFS
Barry Martin, previously Headmaster at Hampton School (HMC) in Middlesex, has recently retired after just over 16 years at the helm. Prior to Hampton he was Principal of Liverpool College from 1992 to 1997. Educated at St Catharine's College, Cambridge University.
Barry's extensive experience has seen him teach in day and boarding schools, both co-ed and single sex, across England. Through his work as an ISI inspector, a Director of the Independent Schools Council, Treasurer of HMC, and governorship of HMC and IAPS schools, Barry has unrivalled knowledge of all aspects of the UK independent schools sector.
Neil Moulding - Group Finance & Operations Director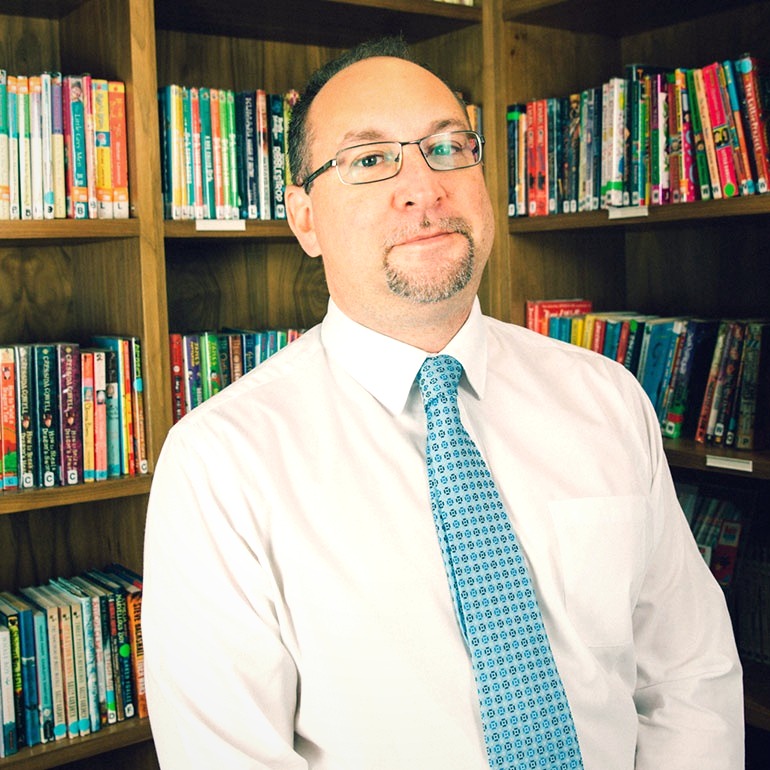 BA (Hons) FCA
Neil is a Chartered Accountant with a wealth of experience in education, finance and property. He has held senior financial positions within Corporate Finance and Real Estate Banking in the City, together with an executive position in a student accommodation development and operational business. Neil joined Radnor House in August 2013 and is the Director responsible for all financial and operational matters in the Group. Outside school, he follows underperforming teams in various sports and enjoys theatre, live music, travel and walking the dog.
Senior Leadership Team
Darryl Wideman - Head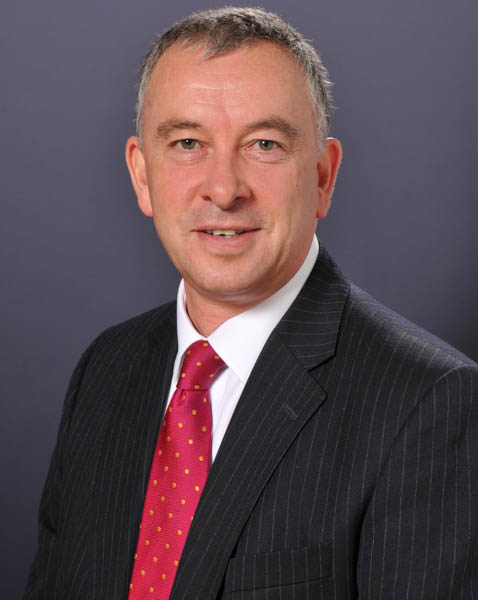 MA Oxon
Darryl read Ancient and Modern History at Worcester College, Oxford, and completed his PGCE at St Luke's College, Exeter. He has worked in the independent school sector for thirty years, half of them in senior leadership roles as Deputy Head and Head. He believes in the power of hard work and the value of discretionary effort, always seeking to encourage everyone, both children and adults, to make the most of their talents and maximise their potential. He is looking forward to leading Radnor House in the next few years and helping it to become a sustained beacon of teaching and learning excellence.
Stephen Carrington - Senior Deputy Head, Teacher of English
BA (Hons) PGCE MEd
Stephen is our Senior Deputy Head, Designated Safeguarding Lead and teaches English.
Peter Baker - Director of Data and Reporting, Teacher of Mathematics
BA (Hons) MA Oxon PGCE
Peter Baker is our Director of Assessment and Data, he is responsible for the reporting system across the whole school.
Huma Ali - Business Manager
Laura Gedge - Director of Studies, Teacher of Geography
BA (Hons) PGCE
Laura Gedge is our Director of Studies, a role that involves co-ordinating all internal and external examinations, as well collating all pupils GCSE and A Level option choices. She has written the school timetable over the past two years and is keen to ensure that all pupils have access to a curriculum that meets their needs.
Adam Jones - Director of Sport
BSc (Hons) QTS
Adam Jones is the Director of Sport and Co-Curricular activities. He is a high performance coach across a number of sports and Vice President of the Schools Athletic Association, Middlesex
Eliza King - Deputy Head Pastoral, Head of Lower School and Teacher of Art
BA (Ed with Hons)
Eliza is our Deputy Head Pastoral and a teacher of Art. Her passion for her subject is palpable and her drive to improve pupil experience make her a important member of the Senior Leadership Team.
John MacLean - Director of Sixth Form, Teacher of History and Politics
MA (Hons) PGDE
John MacLean is Director of Sixth Form who has taught at this level for almost a decade. In this time he has been an Assistant Housemaster, Head of History, and now has responsibility for the pastoral well-being of Lower and Upper Sixth pupils at Radnor House. He has a broad range of experience of supporting students with university applications both in the UK and internationally. He has a particular interest and speciality in Russian History and in the US political system.
Henry Meller - Director of Teaching and Learning, Teacher of Biology
BSc (Hons) PGCE
Henry is our Director of Teaching and Learning, he enjoys challenging pupils to make outstanding progress through innovative teaching strategies and a passion for his subject.