Principal's Welcome
Welcome to Radnor House's website and thank you for taking the time to find out more about us, particularly if you are thinking about the school as a place where your child might thrive and be successful in the years ahead – the good news is that they will!
I am in my fourth year as Head of Radnor House and I have found it to be a friendly and effective school that provides an exceptional educational experience. With around 440 pupils, we are small enough that every child is well known and we are able to fulfil our aim of celebrating every individual, but we are also big enough to be able to create an active learning environment for limitless minds. We believe every child should fulfil their potential and be offered every opportunity to make the most of their talents.
Our four core values are not just words: they underpin everything we do.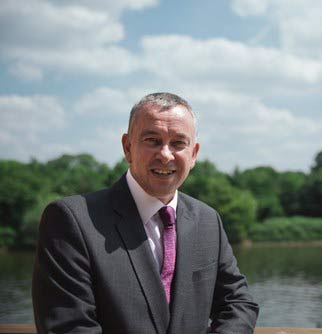 Courage – we expect everyone to try their best, to have a go and to be brave in their approach to all the challenges of school and the wider world.
Excellence – we ask everyone to be the most excellent version of themselves, able to look themselves in the eye in the mirror every day and to know they could not have done any more.
Perseverance – we need to be able to persevere in order to achieve things, to maintain a growth mindset and not give up when the going gets tough.
Respect – we must treat each other with respect and kindness at all times, regardless of who we are or wherever our talents or weakness lie.
Our school was founded in 2011 on the belief that education must nurture, encourage and celebrate children. At Radnor House today, you will find a dynamic mix of high academic standards, exceptional pastoral care and expansive opportunities for pupils, all housed within an innovative and hugely successful environment in a beautiful setting on the bank of the River Thames. Our boys and girls are happy, accomplished and driven, and Radnor House is fast becoming one of the most dynamic and exciting schools in the area.
At each step of the way, we stretch, challenge and engage our pupils through an outstanding curriculum, encouraging them to consider and respond to all of their learning and reflect upon their experiences. Young people need knowledge and skills, but they also need more - to develop the habits of mind which will enable them to become adaptive, responsive and caring adults, ready and confident to take their place in society.
My favourite description of Radnor House so far is that we provide a refreshingly enlightened alternative option to other schools in the area, with our focus on encouragement rather than pressure – a concept that I hope you will appreciate when you come to visit us. I look forward to meeting you and to the chance to tell you more about what we can do to help your child thrive and be successful.
Darryl Wideman
Principal
---
School Film
I am delighted to share with you our new school film. This short film is a simple guide to our approach to education, the values that underpin everything that we do, and why it matters to us.